Southern Daily Echo, Ian Murray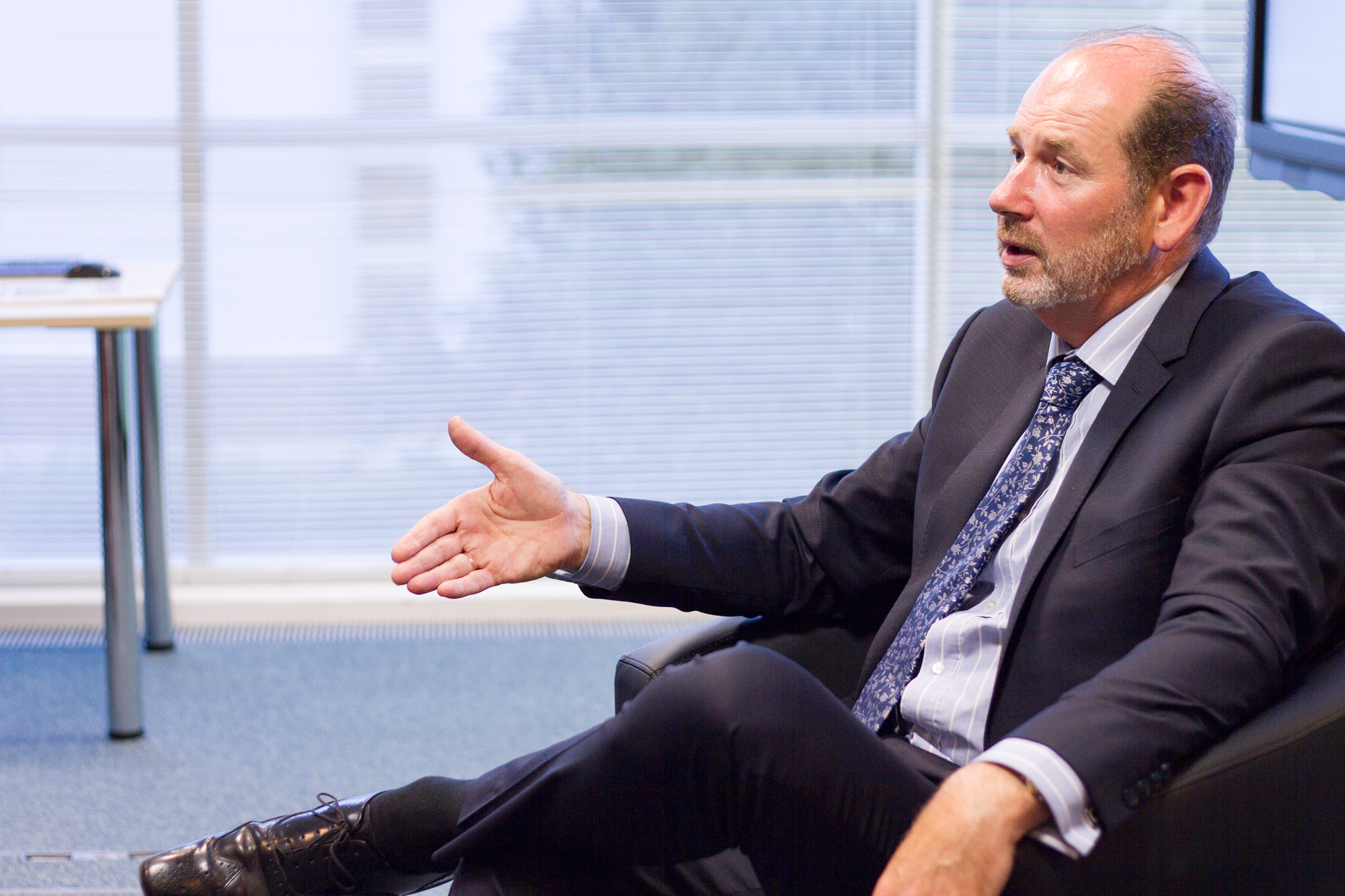 Gorkana held a media briefing with Ian Murray, editor-in-chief of the Southern Daily Echo, in Southampton on 2 September 2015.
Founded in 1888, the Southern Daily Echo is a daily newspaper based in Southampton reporting regional.
The popularity of five-legged hamsters, the fortunes of Southampton FC, and the challenge of adapting to a digital world of User Generated Content were just some of the topics covered by Ian Murray, editor-in-chief of the Southern Daily Echo in an exclusive Gorkana briefing in Southampton this week (Wednesday 2 September).
Ian Murray has one of the bigger editorial remits in regional media. Not only is he editor-in-chief of the Southern Daily Echo but he is editor-in-chief for all of Newsquest's publications in Hampshire and Berkshire. So, perhaps, his passion for the role a regional title should fulfil in local democracy is unsurprising.
Surprising, however, are the levels of self-deprecation he has about his role: "Someone once asked what is the role of the editor? One of my favourite descriptions is: the editor separates the wheat from the chaff. And prints the chaff."
But, Murray is clear about the opportunity that PRs have to work with his teams at the Southern Daily Echo and elsewhere. Here are just four essential things he talked about in the briefing with Gorkana's head of news and content, Philip Smith, covering things you should know about the paper, the brand and what it knows about its readership online and off.
The local reader is looking for news and wants to be entertained
"We do serve the communities that are out there, yes, the role of the paper is to inform," he insisted. "Its function is to make money, of course, but I – and pretty much every other editor I have met – believe in its social role. Guardians of democracy in the local case." Murray is clear that the reader of the Southern Daily Echo wants to be entertained, to get local news from their local area and wants to read good news, as well as bad, and they like to read gossip. "They buy the paper if they've bought into the community and have a stake in it," he added.
Online vs print
There is an overlap in the audiences that read the paper online and off. But, there is a clear opportunity for more contributed content online. "We are in need of UGC," Murray said. "We're looking for more of this content to come from PRs, organisations, whatever. We've created a User Generated Editor."
What can PRS do? He is particularly keen on PRs providing a link between business, professionals and journalists.
As editorial resources come under pressure, there is an increased reliance on PRs to deliver content. Murray believes that his internal teams can focus on the things that others cannot do: "I want the staff that I've got to be sitting in Court reporting, chasing investigations, getting out there. It's how we ensure the rich content out there comes along, but that doesn't mean we will print any old thing."
Exclusivity is important
"I would say it is extremely important to have exclusivity but it can mean several things. In an age when it's (the story) out there, it's out there … we cannot stop it appearing on other web sites. We would like to have the story first and be up and running with it at the same time (as other organisations). We would like to have a level playing field," he explained.
Jonathan Beal, account executive at Poole-based Liz Lean PR, was in the audience. "It was an enthralling, entertaining and engaging evening. The Southern Daily Echo is more alive than it has been in recent years, nurturing new-media journalists more accustomed to working between conventional 'vox populi' journalism and lead generation through new platforms and social media," he explained.
Visit Gorkana Events to find out more about our upcoming events with top media professionals across the industry.
Sign Up for a Demo
See what Cision software can do for you.
Request Demo