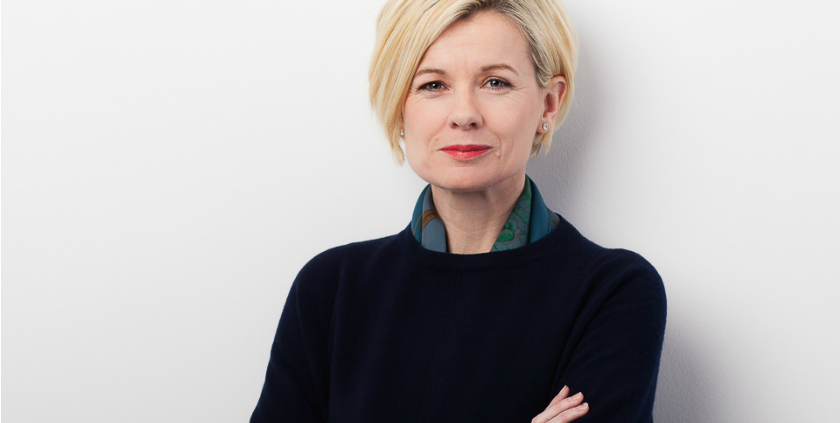 Kate James, chief corporate affairs and global marketing officer at Pearson, on why comms pros need a mentor, her recent trip to Jordan and why she regularly reads Racing Post.
What media do you consume in the morning? 
I read the FT and Quartz every day. I listen to BBC Radio 4 Today wherever I am in the world and Morning Joe when I am in the US. I am big horseracing fan and read the Racing Post regularly.
How is Pearson making a difference?
A great example is our work with the UN sustainable development goals. In 2015 we joined world leaders at the UN in committing to the UN SDGs, setting out their ambition for a more peaceful and prosperous world. These goals represent global challenges that impact education across the world. Goal four is particularly important for Pearson: "to ensure inclusive and equitable quality education and promote lifelong learning opportunities for all." We are playing our part in contributing to this goal, through contributing educational expertise, knowledge and resources to help address these pressing challenges.
Pearson has recently re-branded to reflect a 100% focus on education. What was the rationale?
Having a strong brand is fundamental to building our reputation and our success as an education business. Our new brand aims to capture the curiosity, excitement and individuality of learning. It also reflects our transition from being an educational print publisher to becoming a digital and services-led business.
Why did Pearson sell the FT and its stake in The Economist?
Pearson is the world's learning company and is 100% focused on the big, global opportunities in education. The FT and The Economist stakes were sold to underpin this focus on learning and education – which we see as one of the great global growth stories of the next decade.
How close are we to eliminating illiteracy?
Social purpose is at the heart of our brand and our business – our mission is to help improve people's lives through learning. Basic literacy skills are fundamental for progression in life, so when we were looking at a campaign to drive our social purpose work forward, tackling illiteracy was the obvious choice.
When we looked closer we found that 757 million people worldwide are illiterate – and despite many organisations trying to tackle this, the number wasn't going down. It was clear we couldn't solve this challenge alone, so instead we took a step back and used our convening capabilities to create 'Project Literacy', a global movement with more than 50 partners – including Microsoft and Unicef – focused on scaling up solutions to make a bigger impact on eradicating global illiteracy.
How would you advise someone starting out in the corporate PR sector?
Invest as much time in building your management and leadership skills as your communications capabilities. I was fortunate to start my career at GSK who focused on developing their managers. You're only ever as good as the team around you – being able to build and empower a great team is key to success.
What's the best piece of career advice you've ever received?
Find a mentor! I have spent my career in big, complex, global organisations and mentors have been invaluable in helping me navigate them successfully, providing counsel, support and encouragement to make the right career choices.
You were recently in Jordan to see Pearson's 'Every Child Learning' partnership with Save the Children in action. What are the goals of this partnership?
Our shared vision is to work together to find sustainable ways for the education system in Jordan to cope with the influx of displaced Syrian refugee children. We have funded two education centres in Amman which are supporting Syrian refugees and host community children to get a quality education. We're now looking at creating an emergency education solution that is scalable and mobile to help provide education in other conflict settings across the world.
What's the highlight of your working week?
I try and meet with our students and learners as often as I can. The stories they have and their own personal learner journeys are truly inspirational.
How do you switch off?
Through running. I am always on the road and there's always room in my bag for my trainers.
Are you working in one of the more interesting, or unusual, roles in PR? Or, do you have some strong views on the industry you want to share? If so, please drop Emily Andrews a line.