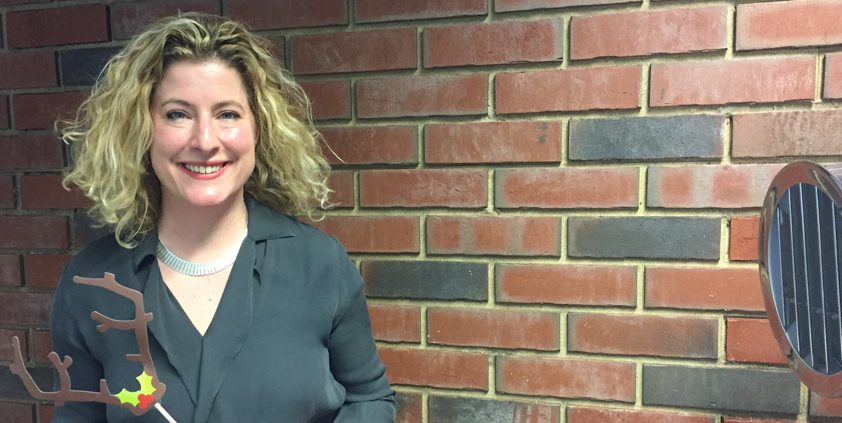 Niki Wheeler, director at Launch, reveals her top tips for generating earned media "cut through" for Christmas campaigns.
---
Brits are saying "bah humbug" to 2017. The BDO High Street Sales Tracker heralded the start of the final trading quarter of the year as the worst in a decade.
Black Friday seemingly failed to tempt savvy shoppers, and it remains to be seen whether "blockbuster" above the line campaigns featuring Moz, Paddington and co. will score above the "real shopper" social campaigns from the likes of Primark.
Against a backdrop of royal babies, royal engagements and Brexit – media relations has got to work smarter than ever if it is to warm hearts, encourage spending and shift the dial for clients selling their wares this Christmas.
To help create great content and get consumers in the festive spirit, here are my top tips for generating cut through with your Christmas comms campaigns:
Get personal with product placement
---
We've been talking about Christmas gifting since July. But what are the price points, personality types, trends and "pegs" that are inspiring both you, and your colleagues as you tick off your own Christmas shopping lists?  It is this personal insight that will help you gain traction in the style and shopping pages. (Markle sparkle, anyone?)
And don't forget some social stalking. Matching product suggestions to what you can see a journalist is interested in from their Instagram and Twitter feed is just as important as reading their articles on and offline.
The advent of a new era of media relations
---
Group editorial chiefs and specialists at key magazine houses mean that the way we target our consumer titles needs to change. That means adopting more targeted approaches, relationship building at a higher level and commercial activities meeting editorial ones.
Gone are the days of making 20 separate calls to Hearst et al in a single day.
Unwrap the layers, so your stories keep on giving
---
When it comes to festive news stories, have you explored every angle (and picture), for every type of specialist and supplement? Remember that business pages will often carry pictures when results slow down.
Create a "halo effect" with newswire releases
---
We used to be cynical about newswires. But as news outlets start their Christmas rotas, using them as a tool to enhance reach when it comes to news stories and announcements is a useful ingredient in the mix.
Have fun with your festive comms
---
Timing is everything. But with all this doom and gloom going around, providing a little festive cheer through pictures, captions and authentic insights is exactly what everyone needs right now!